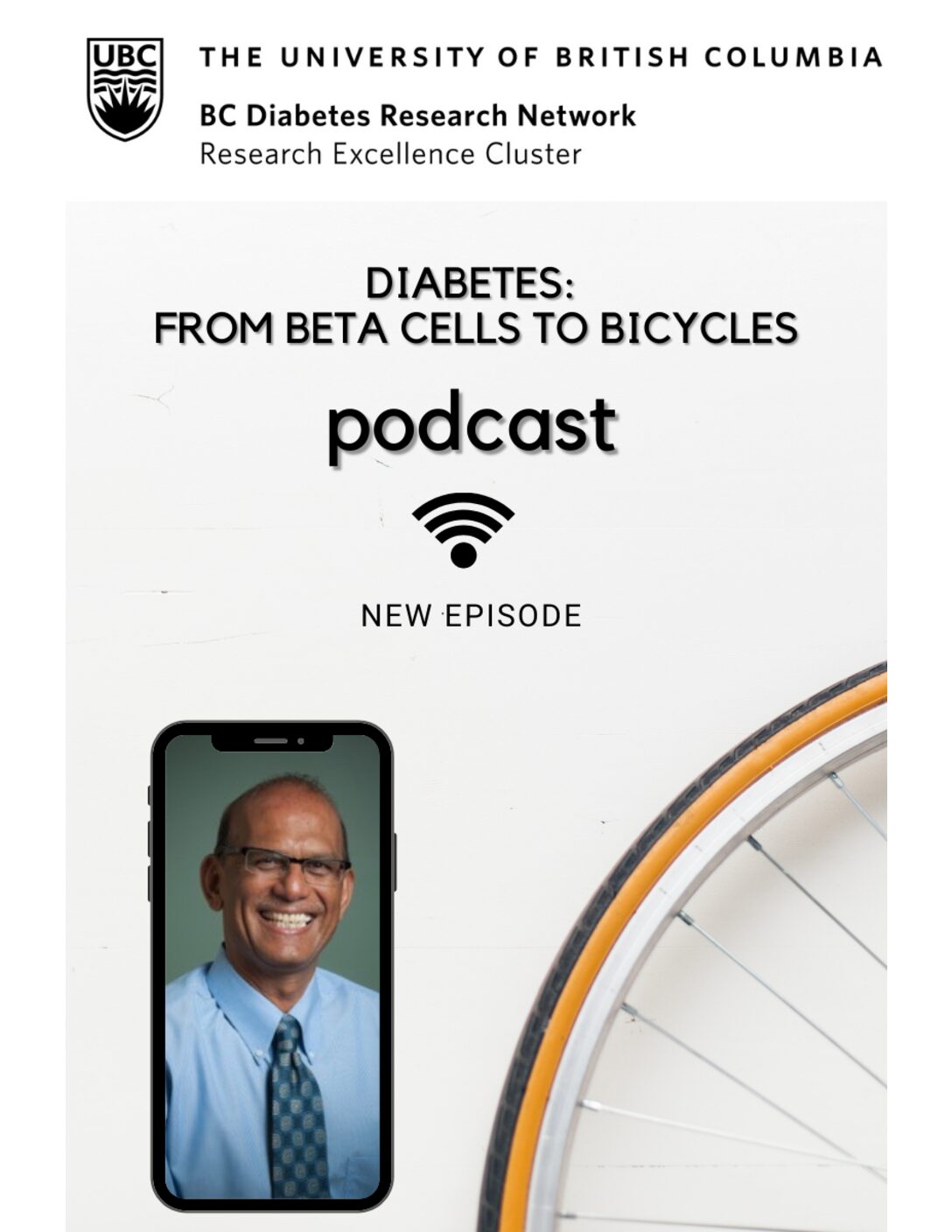 Podcast Diabetes: From Beta Cells to Bicycles: Dr Brian Rodrigues
Listen to our official podcast: "Diabetes: From Beta Cells to Bicycles".Season 2: Episode 4: Dr Brian Rodrigues
Podcast host Krista Lamb interviews Dr Brian Rodrigues to discuss his research into diabetes and the heart.
Dr. Brian Rodrigues is a Professor in the Faculty of Pharmaceutical Sciences at the University of British Columbia.
During diabetes, the heart switches to using fats exclusively as an energy supply. Dr. Rodrigues is interested in examining the mechanism of how fat fuels are provided to the heart and how excess fats can lead to cardiac disease. Appreciating this mechanism should allow the identification of novel targets for therapeutic intervention to prevent heart failure during diabetes.